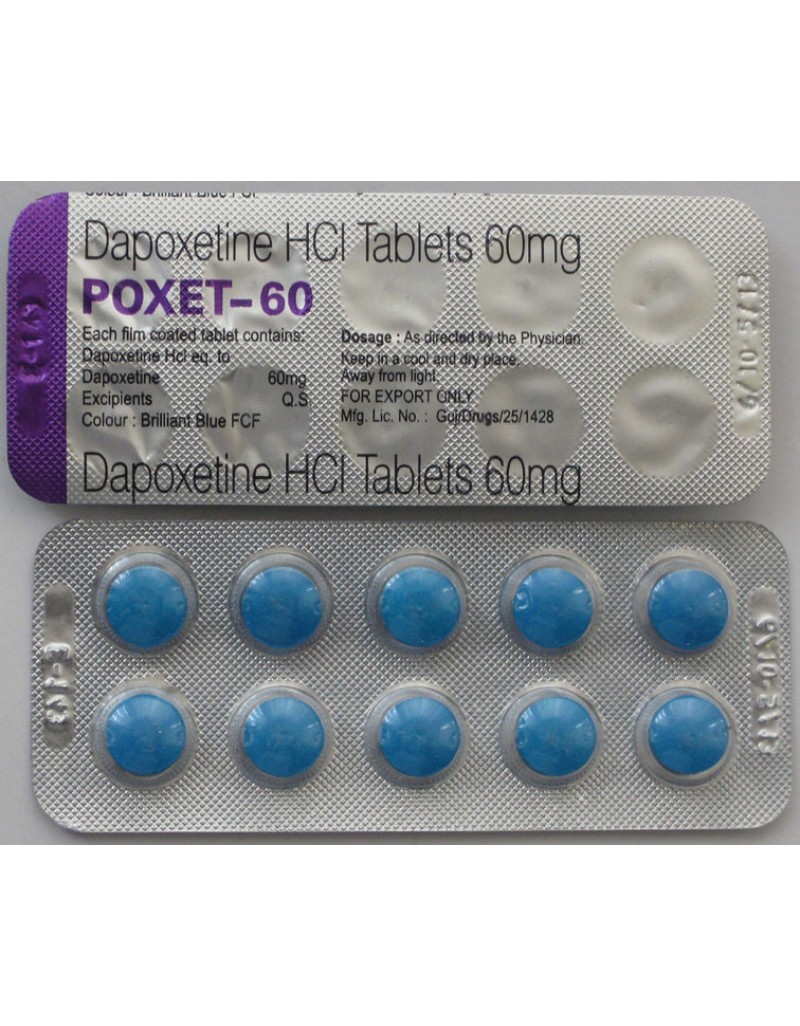 POXET-60 (Dapoxetine) 10 tabs, 60mg each
Availability: OUT OF STOCK
Product Code:

DAPUS
Dapoxetine 60mg (POXET-60) , 10 tabs, comes in original blister.
Dapoxetine is a treatment for premature ejaculation. It helps men gain better control over their ejaculation and allows them to last longer during intercourse.
Dapoxetine can double or even triple the length of time before ejaculation. Ejaculation is a reflex, however, it can be controlled by the brain. Dapoxetine increases serotonin levels which increase nerve signal transmission, allowing the brain more control over the ejaculation reflex. Dapoxetine in Priligy has a shorter half-life than many of the SSRIs used to treat depression and anxiety, which means its effect on the body is only temporary (lasting between 4 and 24 hours). However, it is still a good idea to discuss with your doctor what issues might be causing your premature ejaculation. Often, these are psychological issues. Nervousness or anxiety associated with a new sexual experience or partner can result in premature ejaculation. Sometimes, just using Dapoxetine can provide reassurance and may restore normal functioning of the penis; treatment may help this support process. In other cases, the causes of PE might be physical, such as a hormonal imbalance or hypersensitivity of the penis. Medical treatment, in combination with a number of techniques to slow and control ejaculation (squeeze technique or start and stop method), can relieve the underlying physical causes of PE.