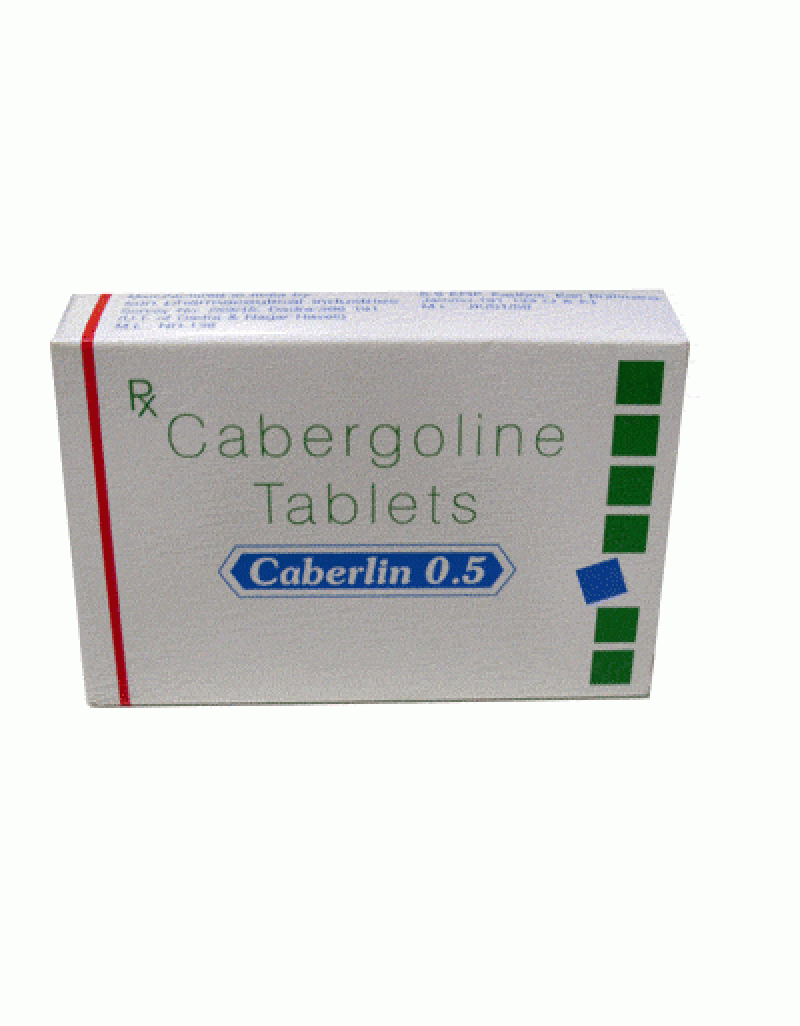 CABERLIN (Cabergoline) - 0.5mg (4 Tablets) NEW!!!
Availability: In Stock
Product Code:

CABus
Sun Pharma (India), 0.5mg, 4 tabs
Caberlin (Cabergoline) is used for treating high levels of a certain hormone in the body (called prolactin). Women with high levels of this hormone might notice symptoms such as unwanted breast milk production, difficulty becoming pregnant or loss of bone. Symptoms in men include enlargement of the breasts and a reduced sex drive. This medicine helps to prevent the hormone from being released by the body, which in turn can help to prevent the above mentioned symptoms from occurring.